Dr. Murat Akalin
Dr. Murat Akalin earned his undergraduate degree from Johns Hopkins University, his Masters in Public Health and International Affairs from Columbia University, and his medical degree from Harvard Medical School. Dr. Akalin is double boarded in both Family Medicine and Psychiatry.
My residency training at the University of California at San Diego was incredibly challenging. I completed a 5-year, combined program in both Family Medicine and Psychiatry. As part of my training, and while doing hospital rotations, I maintained a clinic one or more days each week at St. Vincent de Paul Village, a homeless shelter for men, women and families in downtown San Diego. There, I learned medicine by caring for persons with extremely complicated medical and psychiatric illness, in a setting with limited resources. I learned to arrive at a diagnosis by taking a careful history and conducting a thorough physical exam. I learned to ask questions and really listen to the answers. Of course, I ordered blood tests and imaging studies too. But, more often than not, I found the most accurate way to diagnose and treat a problem is to really pay attention to the patient...something that is still the cornerstone of my style of practice today.


Since 2007, I have worked at Mammoth Hospital as both a family physician and a psychiatrist in a primary care clinic and for patients on the inpatient unit. I was on-call every 4 or 5 days, caring for patients with acute medical illness in the hospital, and assisting in surgery as needed. Since 2012, I shifted my practice to predominantly the outpatient setting (though I still provide consultations for medical patients in the hospital who also have psychiatric illness). I also still serve as the Medical Director of Chemotherapy Infusion Services at Mammoth Hospital, and have helped many cancer patients have as much of their medical care as possible while living at home.


Because of my combined training in medicine and psychiatry, I am particularly skilled in identifying the bodily symptoms of psychiatric illness, as well as the emotional and mental symptoms of physical illness. The mind and body are two parts of the same whole; this is the perspective with which I approach problems patients bring to me. If you are having pain in the body, I will ask how that is affecting your mood, your thinking and your relationships. If you are having anxiety and depression, I will ask how that is affecting your headaches, your eating habits or how your digestion feels. With an approach that considers the mind and the body together, I use interventions from all sides to help you get better. I treat the full spectrum of psychiatric illness. I have special interest and expertise in treating addictions. I also find the conditions of bipolar disorder and obsessive-compulsive disorder satisfying to treat. I welcome more challenging or diagnostically complex cases. Every patient is unique, and I try to learn something from every patient I see.


---
Dr. Nancy Akalin
Dr. Nancy Akalin earned her undergraduate degree from University of Nevada, Reno and her doctorate from Washington State University. She completed her internship and postdoctoral fellowship at the UCSD School of Medicine, Department of Psychiatry, where she remained on as faculty and Program Director for the Outpatient Psychiatry Program for a total of 10 years. Currently, she is in private practice in California.
I'm a licensed clinical psychologist with over 25 years experience. I've spent most of my career working in medical settings, including primary care. I work with individuals seeking to make behavior changes for a healthier, happier and more balanced lifestyle. Depression, anxiety and relationship issues are often common presenting problems. I am also comfortable treating patients with severe psychiatric conditions. I use cognitive-behavioral techniques and interpersonal approaches, and my style is empathic, supportive, practical and straightforward.
At this time, Dr Nancy Akalin's practice is closed to new patients.
---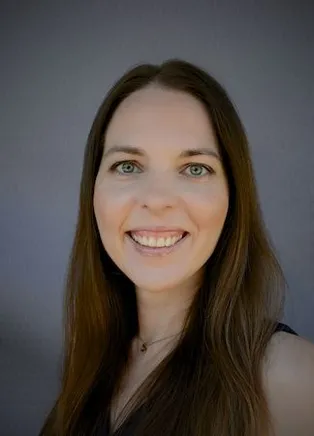 Dr. Csilla Lippert
Dr. Csilla Lippert earned her undergraduate degree from the California Institute of Technology followed by a combined MD and PhD in Biomedical Sciences from University of California, San Diego. She completed her psychiatry residency training at Stanford University, where she had additional specialized training in psychotherapy and teaching other physicians. Since 2021, Dr. Lippert has been working with veterans as a telehealth staff psychiatrist for the Veterans Affairs Palo Alto Health Care System.
I have an empathic, whole-person approach to mental health, aiming to meet you where you are so we can move together to where you want to be. I keep an open mind for all sources of your distress beyond a specific diagnosis and I enjoy helping with a wide range of issues, including anxiety, trauma, depression, mania, psychosis, addictions, obsessions and compulsions, struggles with attention, insomnia, eating difficulties, and exploration of identity. Treatment options may include medications, therapy, community engagement, and/or lifestyle adjustments. While I am skilled in using medications to help with serious mental health problems, I also emphasize the power of the mind and behavior in achieving better mental health. I can help you determine if and when medications are no longer needed and come up with an effective plan for stopping them. The foundation of my practice is on exploring your wellness goals and then co-creating an evidence-informed plan of action.
---